We would Be Happy To Assist You
Call Us, Write Us, or schedule a FREE Consultation
We Would Be Happy To Meet You And Learn All About Your Business
We can help you get more traffic to your website, more leads for your business, and more sales.
Want To Learn More About Our Services?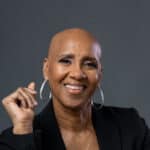 Ajaye Digital Marketing | SEO Agency Atlanta 1075 Peachtree Street NE Suite 3650 Atlanta, Ga. 30309 * 404-965-3662
Businesses have the power to do good. We at Ajaye Digital Marketing want to use our power to help stop Domestic Violence,  so we give a portion of our proceeds to the cause.