behind the scenes at Ajaye Digital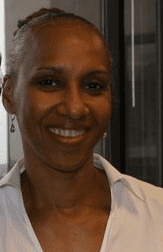 Thank you for vising our site.  I am president and CEO of Ajaye Digital Marketing. 
My skills include Web Design and SEO. Yet, I have developed a team with multiple skills including graphic and logo design, content writing, social media marketing, and branding.
I love what I do and have found a team of people who love it too.  My team and I enjoy helping people and businesses; We consider it a privilege.
Our mission is to serve our clients with integrity, dignity, and honesty. Our vision is to help our clients find their voices and bring out their authenticity. Our goal is to help businesses grow their brand and speak their truth. 
A team made up of some of the most capable and advanced online marketers. We can aid your business with many diverse facets of digital marketing.
Ajaye Digital is an online marketing company that's making huge waves in the Digital Marketing Arena.
We're a full-service digital marketing agency that can take your business to the next level. We help our clients by boosting their presence on all of the most popular search engines on the Internet.
As Google Partners we explore your site through Google Analytics and Search Console to make sure your website is in good standing.
We can assist you with every aspect of your online setup. We can teach you all about the value of strategic keyword selection and use. We can talk to you about the strength of maintaining an online reputation that defines "clean."
SEO is simple but not easy.  We are SEO professionals and we research, analyze, and strategize to make sure your company gets noticed above your competitors.
We Believe In Hard Work And Dedication
Struggles with website traffic aren't at all uncommon. We are dedicated to boosting the amount of visitors your site gets. We can give you assistance with search engine rankings, keyword selection, and more.
Do you want to grow your business?
Ajaye Digital Marketing | SEO Agency Atlanta 1075 Peachtree Street NE Suite 3650 Atlanta Ga. 30309  * 404-965-3662
Businesses have the power to do good. We at Ajaye Digital Marketing want to use our power to help stop human trafficking and those at risk,
or victimized by sexual exploitation; so we give a portion of our proceeds to the cause.