The Benefits of SEO-Optimized Websites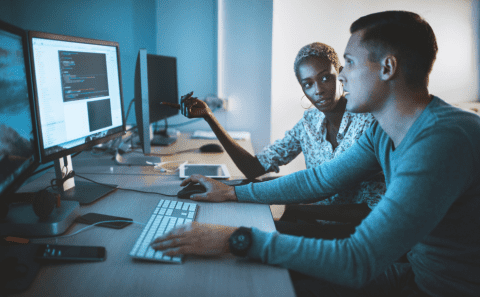 SEO-optimized website can help increase conversions
If you are looking for a website that is both visually stunning and SEO ready, then look no further!
Our team of experienced web designers will create websites that are responsive to any device, optimized for search engine rankings, and designed to capture the attention of your target audience. We also offer ongoing maintenance and customization services so you can keep your website up-to-date and engaging.
Developing SEO-friendly websites is of essential importance to the success and visibility of any business in this digital era. An optimized site can help increase traffic, enhance brand reputation, generate leads, and ultimately drive sales growth. 
Investing in search engine optimization should be a top priority for all businesses looking to maximize their online presence!
Creating an SEO-optimized website can help increase conversions. By targeting specific keywords and making your site more visible to potential customers, you'll be able to attract higher-quality leads and convert them into paying customers. 
An optimized website also ensures that visitors have a better user experience, which is essential for driving conversions. With the right design and SEO tactics, you can create an engaging website that leads to more conversions.
Search engine optimization is essential for improving website ranking and being seen by potential customers. SEO helps to ensure that your content is easily found by search engines, which in turn increases visibility and puts your content at the top of relevant search results. 
By optimizing content with keywords and other techniques, you can improve overall website ranking and be more visible to those searching for your content.
When content is properly optimized and your website ranking increases, it makes it easier for potential customers to find you and understand what your business has to offer. This can lead to more inquiries and conversions, which can ultimately increase revenue growth.
Bottom line – Investing in a website that is both visually appealing and SEO ready will help you stay ahead of the competition and generate more conversions. 
With our team of experienced web designers and developers, we are confident that we can help you create a website that captures the attention of your target audience and helps you reach your goals.
Businesses have the power to do good. We at Ajaye Digital Marketing want to use our power to help stop domestic violence,
so we give a portion of our proceeds to cause.